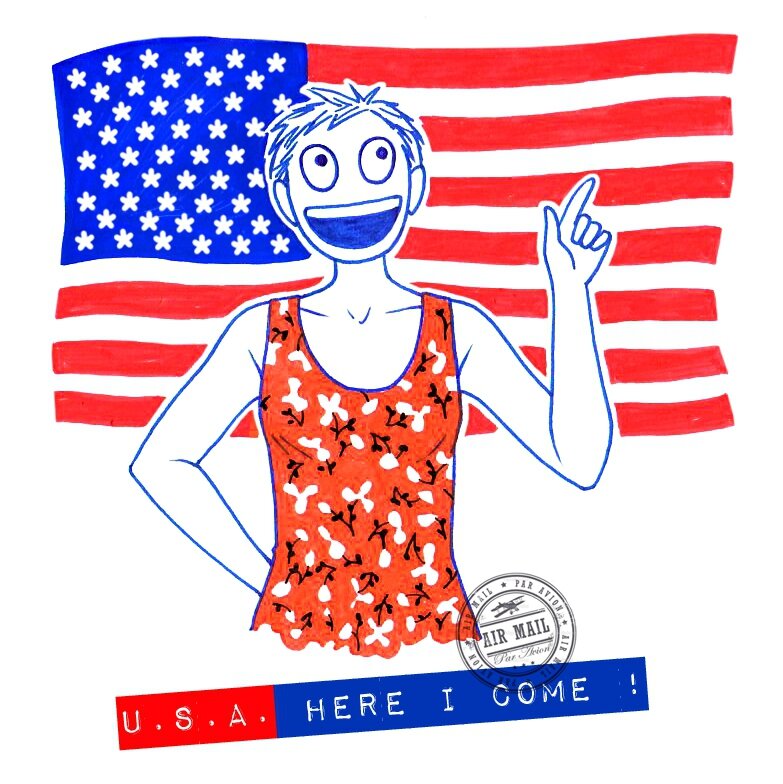 YES. Je pars aux États-Unis, mes droogs ! Fuckin' awesome! Je n'y ai encore jamais mis les pieds. Et pour remédier à ce problème, moi et mes copines on se fait trois bonnes semaines de roadtrip de Vancouver jusqu'à San Francisco (be sure to wear some flowers in your hair ♫).
Je ne poste pas beaucoup ici en ce moment, je suis un peu 100% accaparée par mes projets de BD (Checkmate fête ses 20 pages, déjà !) et par la vraie vie, mais je prépare un gros post de blog pour le mois d'août et, j'espère, plein d'extraits du carnet de voyage que j'ai bien l'intention de faire pendant ces vacances. En attendant, je suis sur les routes jusqu'au 31 juillet.
Et puis j'ai même ouvert un compte Instagram (oui, moi, qui l'eut cru ?) pour que vous puissiez suivre mes folles aventures en photos (enfin, si j'arrive à avoir Internet de temps en temps, hein). Ici : lili.canal
Love from the other side ♥
PS : HOLY FUCK, cette saison 6 de Game of Thrones. WATCH IT. NOW.